G-Shock Trendy Watches That Last
Hello, Good Afternoon all ! How's your day?
Have you ever heard about Zalora? The most popular online shopping in this era ! It is good for you to save your time and also can occupied your leisure time by scrolling ups and downs the website. Yah, not only that, you also can download your Zalora apps in your smart phone. Very smart ! Simple and easy !

But, what I want to highlight here is about
G-Shock
- the trendy yet functional watch for you ! The design is very nice and has their own uniqueness. You can preview the watch at Zalora ! Simple ~ And for sure, it is original and cheaper from the actual price. So, it is valuable for the G-Shock lover to buy from zalora.my.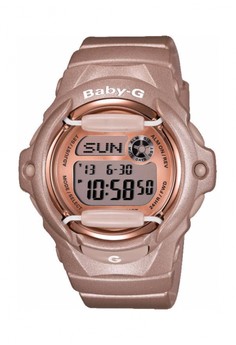 Some of the G-Shock collections. It's very beautiful right ?! I'm in love with the shape of you <3
If you're into outdoor sports, extreme sports or just about any kind of sport, the G-Shock is the best watch you'll have to wear at all times. Made to last even in extreme conditions, the G-Shock is not a watch you just wear for fun. Well, of course you can wear it for style but if you're an avid outdoor person, this watch is the icing on the cake. You can have functional options matched with high quality resistance materials.
Guys, it's not just for sports. It's also for everyday stylish wearing and you can even pull it off at a meeting if you're clever enough to know how to wear it. Take some inspiration from street style and how they can add it to business style. Your accessories matter and it can change the way people look at you just from your appearance. Pair G-Shock with your tailored suit with an added briefcase so you're ready to go to that important business meeting.
For the ladies, don't worry. G-Shock has gorgeous designs for you too. When it comes to performance technology, G-Shock makes sure you look fabulous even when you're out there doing sports and outdoor activities. G-Shock watches for women are named S Series. Shock,water and magnet resistant, these watches are amazing for any kind of sports. Modern style which fits the urban women, G-Shock S Series makes it easier for ladies to rock athleisure style.
Hey loving couples, get yourselves ready to appear in style with G-Shock for both men and women. Buy one for each other and be the envy of couples. You know you'll share exciting moments together timed with the perfect arm candy. Couple goals! So let's have a look at exciting designs from G-Shock and their wide collection today.
So, what are you waiting for ? Go add to your cart and purchase now ! Also, zalora.my often give great deals to us ! So great to hear that :D Bye-bye, gonna see you soon on the next post. Have fun and enjoy your day !
thesuperb,
-nazatulnashya-